We've been around for some time now, so it would simply take too long to list all the organizations that have expressed their satisfaction with our services.
Here, then, is a brief selection, organized by sector:
Legal/Patents/Financial
Gianni, Origoni, Grippo & Partners – corporate law firm
Iamco – management consulting
Linklaters – corporate law firm
Mar.Bre Consulting – consultancy in patents
StudioLegale.it – commercial, company and finance law
Medical & Pharma

Bracco – global solutions for medical diagnostics
UCB Pharma – pharmaceuticals
Transports
Air Dolomiti – airline company
Public Bodies
ASM Pavia
City of Turin
CNR – Italian National Research Council
Consulate General of Canada
Piedmont Region
Politecnico di Milano Technical University
Tuscany Region
University of Turin
Capital Goods
GE Norway
LG Cable – cables and optic fibre
Motic – microscopes
Promag – automation systems
Savigliano – mechanical construction
Swisslog Italia – mechanical workshops
Util Industries – steel disc brake backing plates
Webasto – automobile accessories
Witzenmann – flexible metallic elements
Food Industry
Elah Dufour – chocolate, sweets
Ferrero Group – confectionery industry
Gruppo Essenziero Italiano – ice cream products
Polenghi LAS – lemon specialists
Riso Scotti – rice and risotto
Sao Café – coffee
Tasca d'Almerita – quality Italian winesà
Total Quality Food Consultants – communication of food quality
Marketing & Media

BEL VIVERE – magazines and multimedia
House of Italian Golf – "Golf Italia" magazine
Sgaravato – strategies of communication
Stampatello – print hub
Vertigo Design – visual and brand design
Consumer Goods
De' Longhi USA – home ware and appliances
Nital – photographic equipment
STOBAG – weather protection
T.I.F.O. – stadium and supporter accessories
Universal – stationery
Weruska & Joel – perfumes and beauty products
Translation Companies
Babel Fish (Canada)
Babelmedia (Great Britain)
Echo International (USA)
Locatech (Germany)
Milengo (USA, Malta)
TranslateXpress (USA)
Wordbank (Great Britain)
Of course, this is not a complete list, and it omits a great many clients who, for one reason or another, have preferred not to be mentioned here.
Ready to give us a try? We're here and ready to listen.
Tel. +39 011 83.52.62
Email davico@tesietesti.it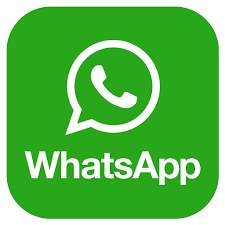 WhatsApp: 349 170.88.26